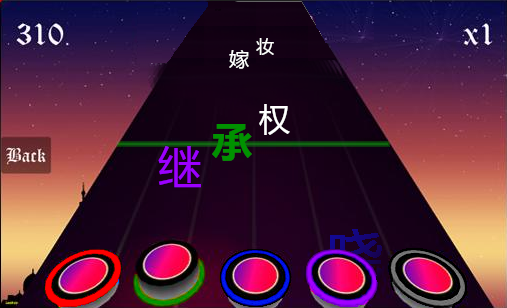 Maybe a stupid idea, but this is a mock-up of how you could test the pinyin of your flashcard collection. While I have no idea how the Pleco v4.0's flashcard system is going to work, and I have my doubt as to the relevance of such a "test mode". I still think it could be an interesting approach to memorizing the pronunciation behind words.
You can change the buttons to whatever colour you associate with the 5 tones. And maybe as a "help", you could show the pinyin next to the character's bottom right.
Just thought I'd post it here.. And some other places. Otherwise this idea would bug me to no end. So, I'd rather scream it into the void that is the internet.