Pixel 4a with Android 12 running Pleco 3.2.86
I'm reading a novel in the Kindle app, which defaults to immersive mode (full-screen) when you're scrolling through text. Tapping the screen brings up the system bars and app controls.
Pleco's screen OCR works like a charm if the system bars are visible when you activate it. If the system bars aren't visible the OCR still works, but the definition window has an odd vertical offset and no longer points at the word you tapped.
This certainly isn't a huge issue, but I wonder if there's a workaround? The Kindle app doesn't allow you to disable immersive mode, unfortunately.
screen OCR with system bars visible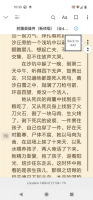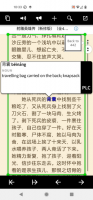 screen OCR without system bars visible