I usually make flash cards and I am quite sure this is not supposed to happen, perhaps there is a bug? This has happened 2 or 3 times so I thought I would share this time to figure out what is going on.
Example:
I get the details of a new flash card ready, then I tap save in top right...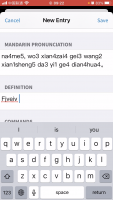 Next, I usually see the new flash card entry here at the top, and I can then save it. But it does not appear/register.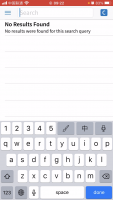 If there are any developers curious - I have made a screen recording. But esentially it is not much clearer than these 2 screenshots.
Many thanks