Looking up the characters for a radical, i,e, Kangxi 85 Water, I wonder in which way the characters are sorted.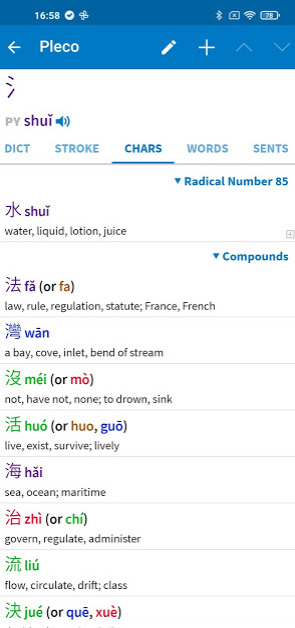 The screenshot shows the beginning of the list of compounds for radical 85. The arrangement is neither by stroke numbers nor by pinyin. The whole list is completely randomised.
And in addition I am surprised not to see any listing of the complementary character shape, i.e. 湾 for 湾.