I have a weekly Mandarin lesson from which I generate a file of new vocabulary and example sentences all in Chinese. I use Google to add translations of the example sentences. I open that document in Pleco's document reader.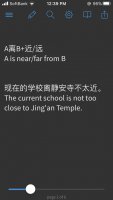 Tapping on the vocabulary typically brings the dictionary popup and I can add the vocabulary word to a "DATE lesson" category I've created.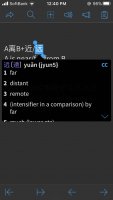 In the past, I created sentence flashcards by first selecting and then copying the English translation,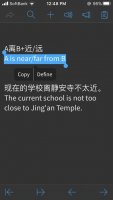 Then selecting the Chinese sentence and tapping +.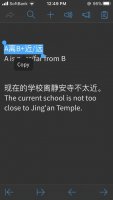 That brings up new card creation dialog with the Chinese sentence and the pinyin in the appropriate spots.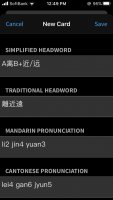 I then paste the English translation into the "definition" slot. I can see that the "DATE lesson" category is selected. I save the card.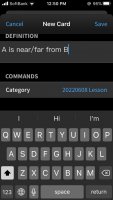 I've been doing this successfully for years. In the past both the new vocabulary cards and the sentence cards appeared in the "DATE lesson" category. Recently, the vocabulary cards still appear in the "DATE lesson" category but the sentence cards do not.
Strangely, if I go back to the document reader and create a sentence card again when I save it I get the "Duplicate Card" warning. If I hit "yes" to save the card it then shows up in the "uncategorized" category.
I suspect I must have inadvertently flipped some setting. I've tried resetting the settings to no avail.
I have something like 200 categories. Could that be a cause of this behavior?
Any suggestions would be greatly appreciated