Hi all,
I have created a user dictionary that includes up to fifteen Chinese-English Tatoeba example sentences, where available, with each of the about 118,000 CC-CEDICT dictionary entries. Here's an excerpt from a dictionary entry: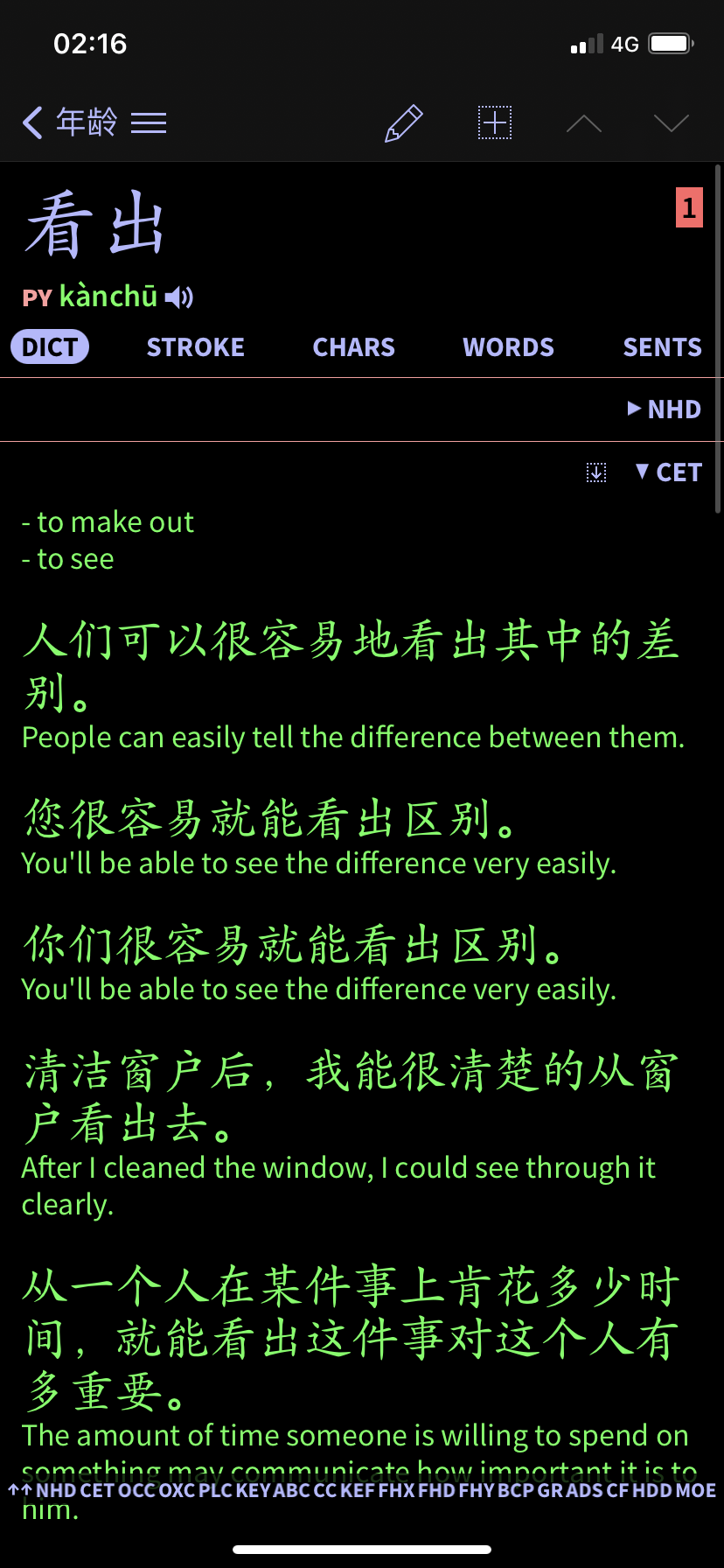 The zipped user dictionary (45 MB) and the text file (9.8 MB) can be downloaded through this link:
One can get something very similar by visiting Tatoeba.org and entering a Chinese expression, though it surely is a lot more comfortable to have these sentences right inside Pleco.
@Natasha
's
question
inspired me to do this. It is quicker to access example sentences like this than through the Search feature in
Organize Flashcards
.
Attribution: I used data from CC-CEDICT and Tatoeba.org for this dictionary. I attach the Python script I did it with. Feedback is welcomed.
Enjoy,
Shun