Hi,
I've been wanting to switch tone coloring from Mandarin to Cantonese, but after changing the parameters the modification does not seem to apply fully - only the headwords are colored according to the Cantonese pronunciation when they are in the search screen, but every character appears black when I click on the entry. This does not happen when tone coloring is set to Mandarin and I remember having used Cantonese tone-coloring that appears in the entry as well. Is this issue due to an interference by another parameter or is it linked to the version that I'm using (3.2.79)?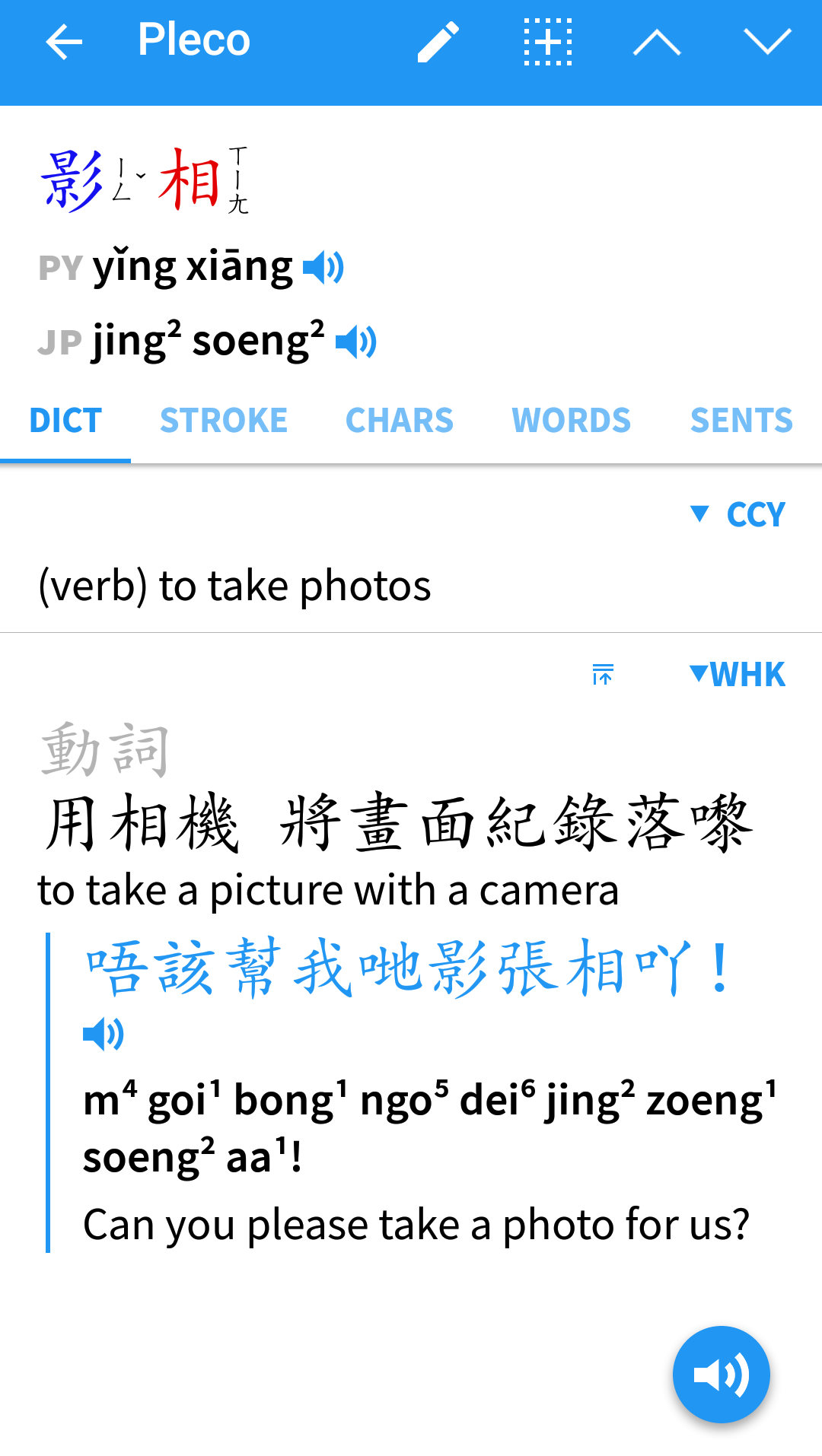 Tone-coloring according to Mandarin pronunciation: everything works fine.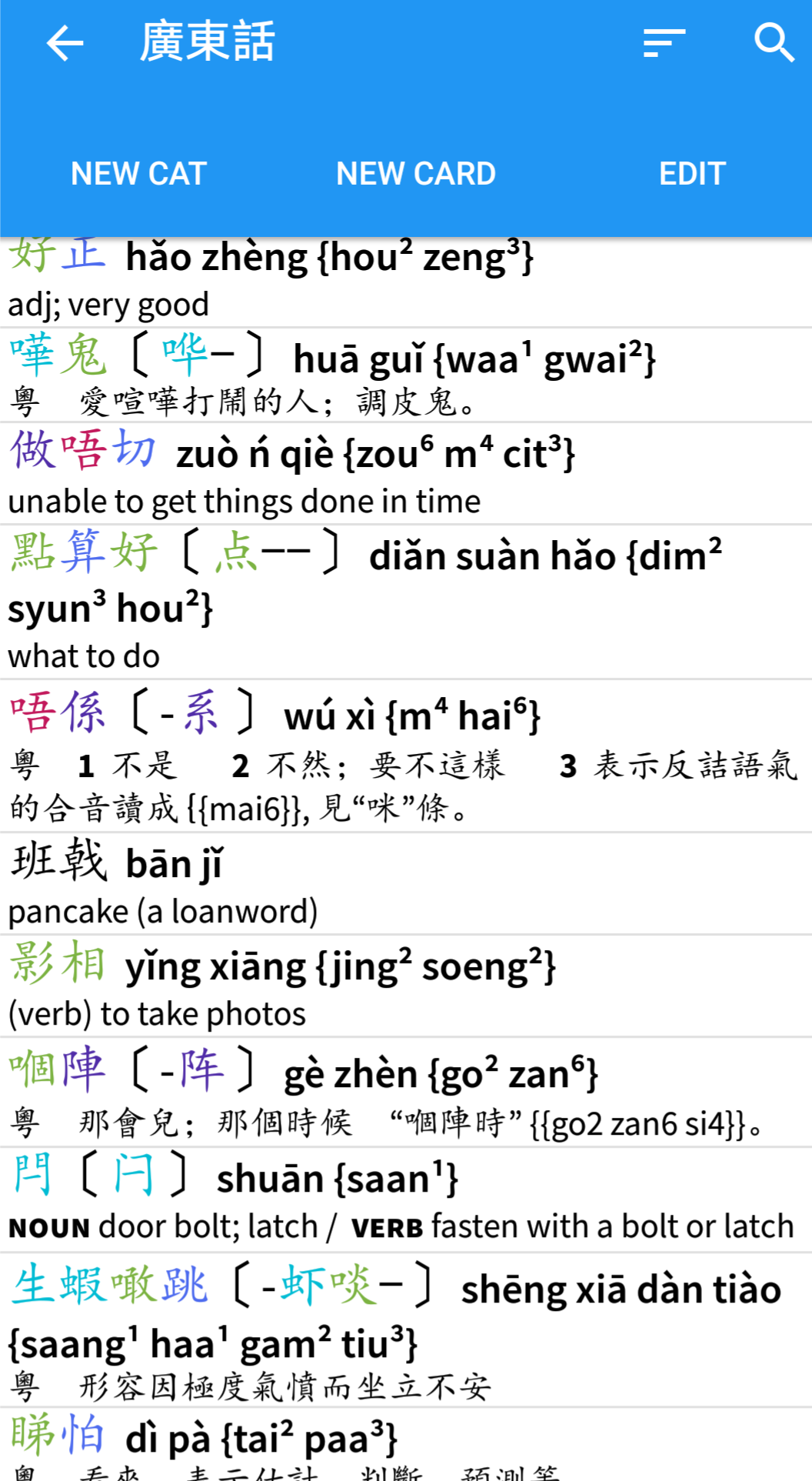 Words colored according to Cantonese pronunciation : everything is fine when looking at the research screen...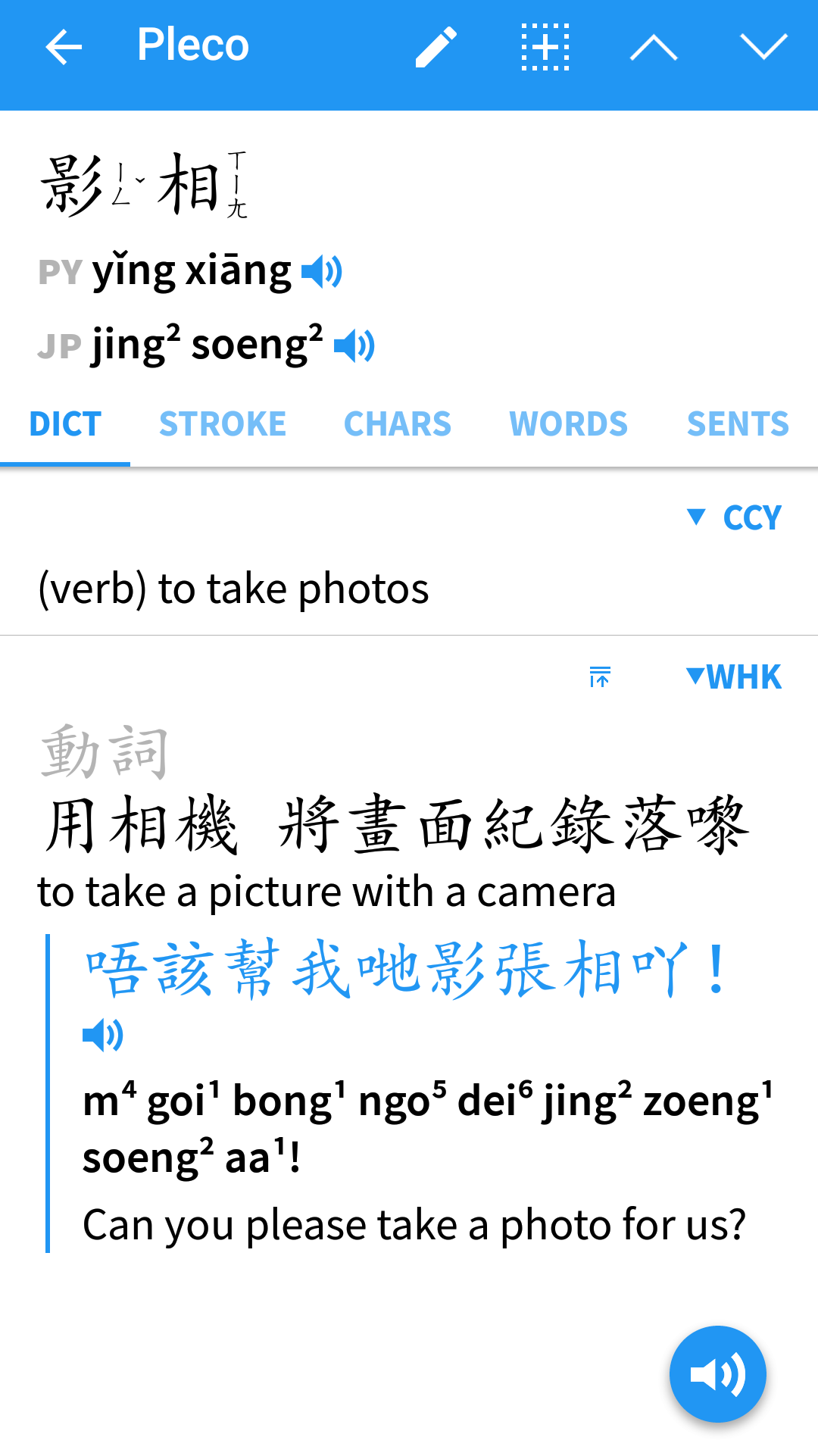 ... But colors fail to appear when the entry is displayed in its entirety.
Additionally, is there a way to color example sentences in Cantonese in the same way as in Mandarin?